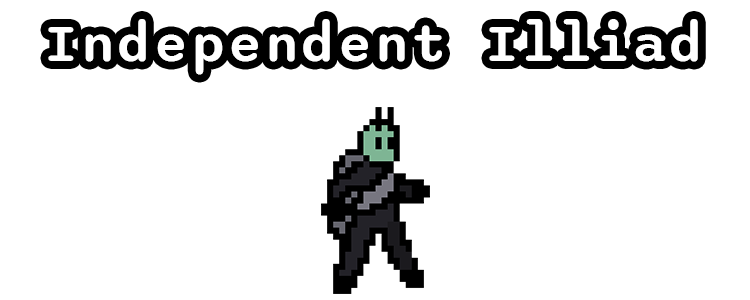 Independent Illiad
A downloadable game for Windows, macOS, and Linux
Illiad, platformer game extraordinaire, thinks he's so clever. He doesn't need a player to control him! He'll go off and do whatever he wants.
He doesn't need help! Right?
This is where you come in. Illiad is in danger of hurting himself on his own! You must assist him by placing objects in front of him so he can complete the course "himself".
Be aware: you will be tricked into placing enemies! Make sure you know the order of your inventory and think fast.
CONTROLS: Left click to place item.
CREDITS: All sounds are from Freesound.org via CC-0. Art by ZemmaStudios. Programming and game design by me!

Notes: Sorry this is really barebones, this is my first jam. I hope to be faster in the future!
Also, being able to place something behind you is a known issue that I was too dumb to think about while finishing this up. You're not meant to do that, stop cheating! This has now been fixed with the recent patch update!

Install instructions
Windows:
Download the .zip file and extract it. Run the .exe included.
Linux:
Download the zip file and extract it. Give the .x86_64 file executable permissions and run it.